Whether you're spray painting, hot gluing, creating resin art, using glitter, applying paint, or woodworking, Katch protects your work area. Our reusable, removable adhesive surface protection rolls guard your crafting surface from messes, spills, or splatters.
Besides supporting individual crafters and DIYers, Katch is proud to serve large-scale craft supply distributors. We will keep your shelves stocked and your customer's craft spaces mess-free. To receive a special quote, contact us at 510-661-0950 or support@katchprotects.com today!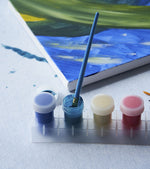 Removable and Reusable Surface Protection for Crafts
Our surface protection rolls are a temporary protector between your surfaces and your craft projects. They have a sticky underside made with a 3M™ adhesive that stays put, is repositionable, and leaves no residue behind when removed. Unlike paper or other protective materials, Katch surface protection rolls feature a layer of fabric that absorbs and prevents spills from spreading indoors, outdoors, or in any crafting environment.
HOW TO USE KATCH

Katch surface protection adhesive fabrics couldn't be easier to use! Simply unroll and apply to your desired surface with the adhesive side facing down. Start at one end and move forward, smoothing out wrinkles and bubbles as they occur. To reuse, continue to use on your surface or pull up from the same direction it was applied, and re-roll onto the tube!
JUST THE RIGHT SIZE

Only use what you need! Katch surface protection fabric comes on a roll, so you can easily cut to the size you need for projects, big or small. Roll out Katch, stick it to your work surface, hold Katch at one corner, and slice the roll. To meet the needs of any crafting, DIY, or painting project, we provide a variety of surface protection roll sizes.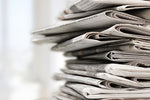 Stick. Protect. Reuse.
Newspaper and other protection
papers often leak, are messy, and let you down. Unlike paper, Katch is not meant for one-time use. Reuse the same piece of surface protection fabric again and again during your projects for the ultimate crafting protection on counters, kitchen tables, desks, and more! Performance varies depending on your specific surface, craft, and amount of mess, but we find that most of our products can be reattached three to five times.
Protect Surfaces
against hot glue,
paint, resin,glitter, knicks,
scratches & more!

3M™ Adhesive
is strong yet removable
for easy application.

Try Katch
for arts, crafts,
hobbies & DIY projects.

Stress free
Application
Leak proof
Coverage
No left over
Residue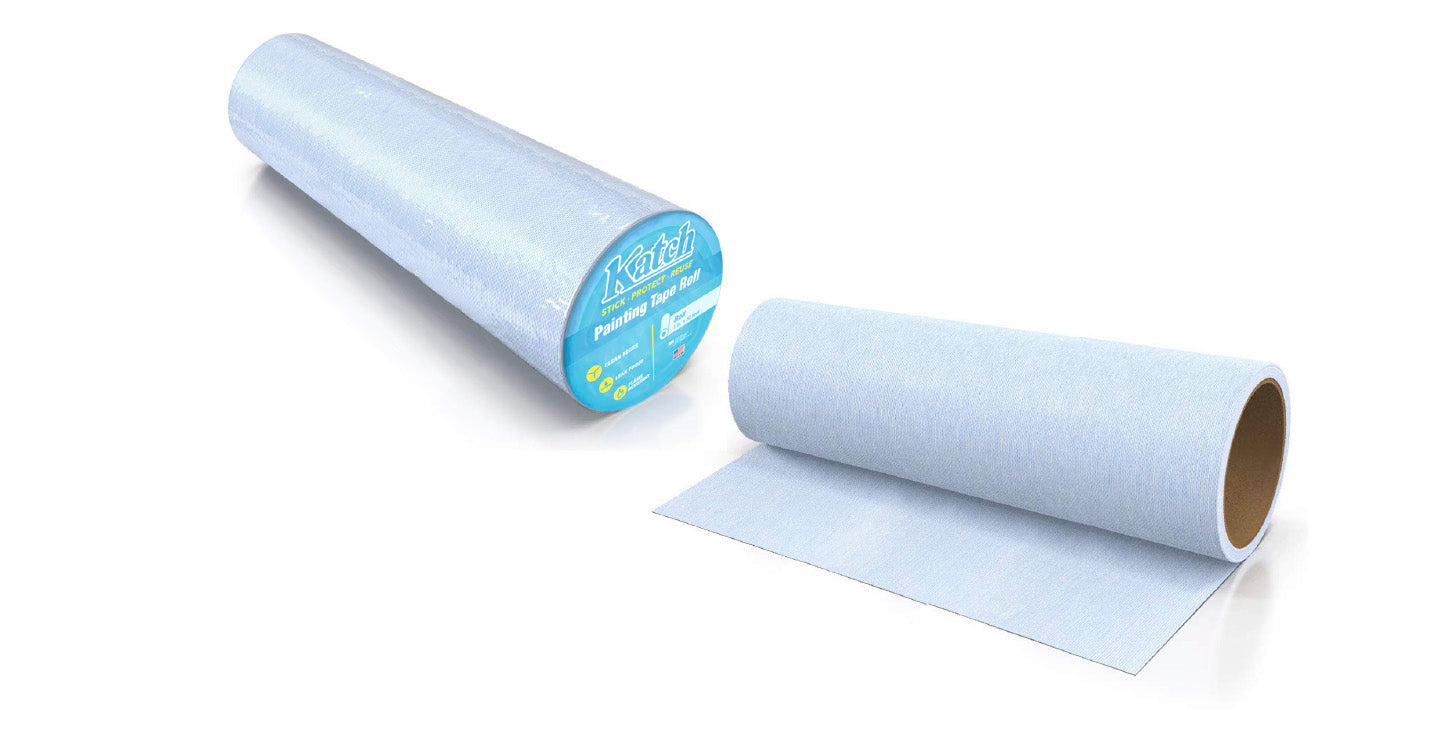 Try Katch
for petcare, hobbies, crafts, DIY, automotive, & home improvement projects.

3M™ Adhesive
tacky backing is strong yet removable for easy application.

Protect Surfaces
against paint, hot glue, water, resin, oil, wax, dirt, glitter, powders & more.
Katch is the perfect solution for arts, crafts, hobbies, DIY projects, and more! Our stress-free application process gets you crafting as soon as possible, and our leakproof coverage protects your surface with semi-absorbent, adhesive fabric. Made with durable 3M materials and backed by our excellent customer service, our products have got you—and your surfaces!—covered.
Count On Katch for Reliable & Cost-Effective Surface Protection
At Katch, we are dedicated to delivering high-quality and affordable products to protect your valuable surfaces. After your purchase, we typically process orders for shipping within three business days. And, while we're sure you'll love our protection rolls, if you are not satisfied, we accept returns up to five days after delivery. Place your order today!
If you have questions, want further information, or are interested in receiving a quote for a specialty bulk order, call us at 510-661-0950 or email support@katchprotects.com.