Paint Like a Pro with Katch Reusable Painting Protection
Create sharp lines, clean edges, and protect your surfaces with Katch reusable adhesive painting tape rolls! Featuring a liquid-resistant fabric top layer and a 3M™ low-tack adhesive backing to minimize spillage and prevent leakage, Katch is ready to take your indoor or outdoor painting project to the next level.
In addition to supporting at-home DIYers or individual painters, Katch is proud to provide bulk orders at wholesale prices for largescale businesses and operations. We'll keep your customers' paint lines crisp and your shelves stocked. Contact us today at 510-661-0950 or email us to receive a special quote!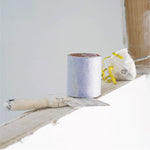 Painting Tape Rolls for Worry-Free Painting
Designed and manufactured in the USA, Katch is perfect for use with any painting project. Our reusable painting tape is an alternative to traditional masking materials and painting drop cloths that deliver complete surface protection for floors, walls, counters, tabletops, and trim. We offer a wide variety of sizes to meet the needs of any painting operation, including widths of 1", 4", or 12" for painting tape and an 18" option to use as a painting drop cloth that stays put. Katch is lint free, latex free, and reusable for environmentally-friendly and high-performing surface protection during any painting job.

Reusable Painting Tape Rolls

Step aside, traditional blue painting tape! There's a new option in town. Katch is designed with leakproof 3M technology to provide durable, flexible, and conforming protection for any painting project. It is easily removed and leaves no sticky residue behind so that you can quickly readjust or restick to maintain clean, sharp edges. Katch's semi-absorbent fabric top layer stops paint drippings and splatter from spreading while the waterproof backing allows perfect lines.
Adhesive Non-Slip Drop Cloths

Versatile and UV-resistant Katch adhesive painting rolls replace the old-fashioned paper-and-tape protection methods and are ideal for indoor or outdoor painting projects. Katch easily molds around complex surfaces to provide non-slip painting protection on floors, carpets, or outdoor areas. Katch's nonwoven fabric top layer traps liquid and dirt to avoid tracked paint throughout your home, while the waterproof backing prevents mess from seeping through to your valuable surfaces.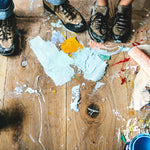 The Best Leakproof Paint Surface Protection
DIY painting projects are affordable, satisfying, and an excellent way to level up the interior or exterior of your home. While completing your painting project, the last things you want to worry about are messes and time-consuming clean-up processes. That's where Katch
painting tape rolls come in. Katch's innovative design was created with you in mind. Our adhesive painting rolls provides leakproof, durable, and reusable protection against drips, spills, and sloppy lines. When your project is complete, simply lift at one end, trap the mess, and toss or re-roll for later use. No matter your painting project, Katch has got you covered.
Protect Surfaces
against bleed-through,
paint spills, & overspray.

3M™ Adhesive
is strong yet removable
for easy application.

Try Katch
for DIY, home
improvement,& painting
projects

Stress free
Application
Leak proof
Coverage
No left over
Residue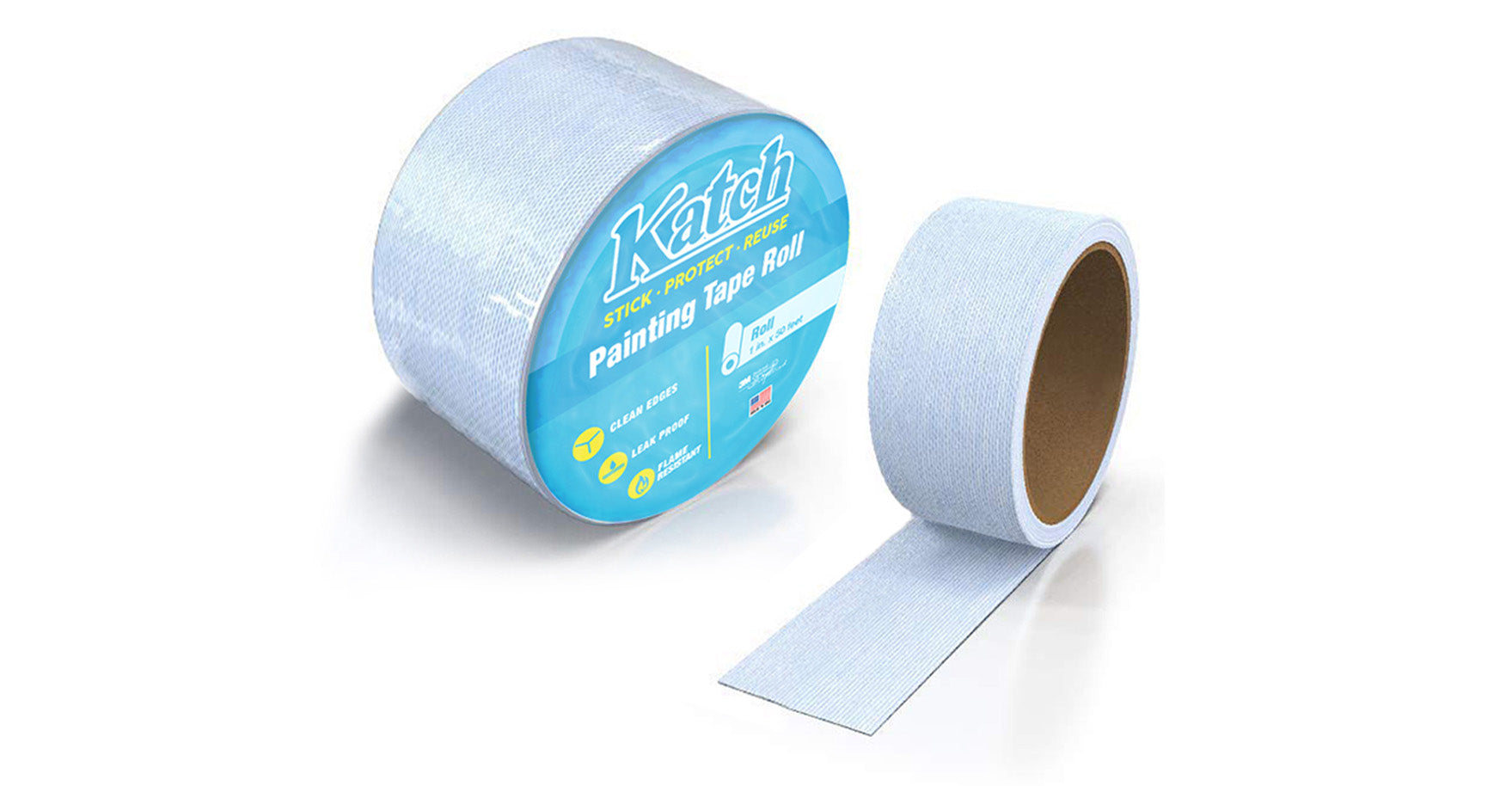 Protect Surfaces
against bleed-through, paint spills, & overspray.

3M™ Adhesive
is strong yet removable for easy application.

Try Katch
for DIY, home improvement, & painting projects.
Katch Has You Covered for the Best Painting Tape & Masking Film Protection!
When you need non-slip and reusable adhesive painting
protection for your surfaces, try Katch painting tape rolls. Besides guarding against paint spills, Katch is perfect for protecting floors and other surfaces from crafts, pets, and more! Katch rols are in stock and ready to ship. If you are not satisfied, we accept returns up to five days after delivery. If you have questions, concerns, or want to learn more about our bulk ordering capabilities, let us know! Call us at 510-661-095 or email us. Our customer service team is ready to assist you!